Featured photo: The geoEpi team attending CGA 2023. Back row from left: PD Dr. med. Thomas Jaenisch, Assoz. Prof. Dr. Bernd Resch, Dorian Arifi and Steffen Knoblauch. Front row from left: Dr. rer. nat. Ivonne Morales Benavides, Apl. Prof. Dr. Sven Lautenbach, and Dr. Yannik Roell.
Ever since Dr. John Snow's 1854 tracing of a widespread London cholera outbreak to a single water source, the Broad Street Pump, the connection between geography and public health has grown increasingly clear. Since then, mapping and geospatial analysis have become vital tools in the effort to identify and address the spread and prevention of disease.
At the end of March, geoEpi's participation in the 2023 CGA Conference "From Geospatial Research to Health Solutions" highlighted this invaluable research overlap and presented promising avenues for future collaboration.
The geoEpi research project is composed of scientists from the Geoinformatics Research Group (GIScience) at the University of Heidelberg Institute of Geography as well as partners at the Heidelberg Institute for Geoinformation Technology (HeiGIT), the Heidelberg University Hospital, and the University of Salzburg Department of Geoinformatics. The project leverages crowd-sourced and occurrence data to improve early disease detection systems for research into the spatio-temporal epidemiology of emerging viruses.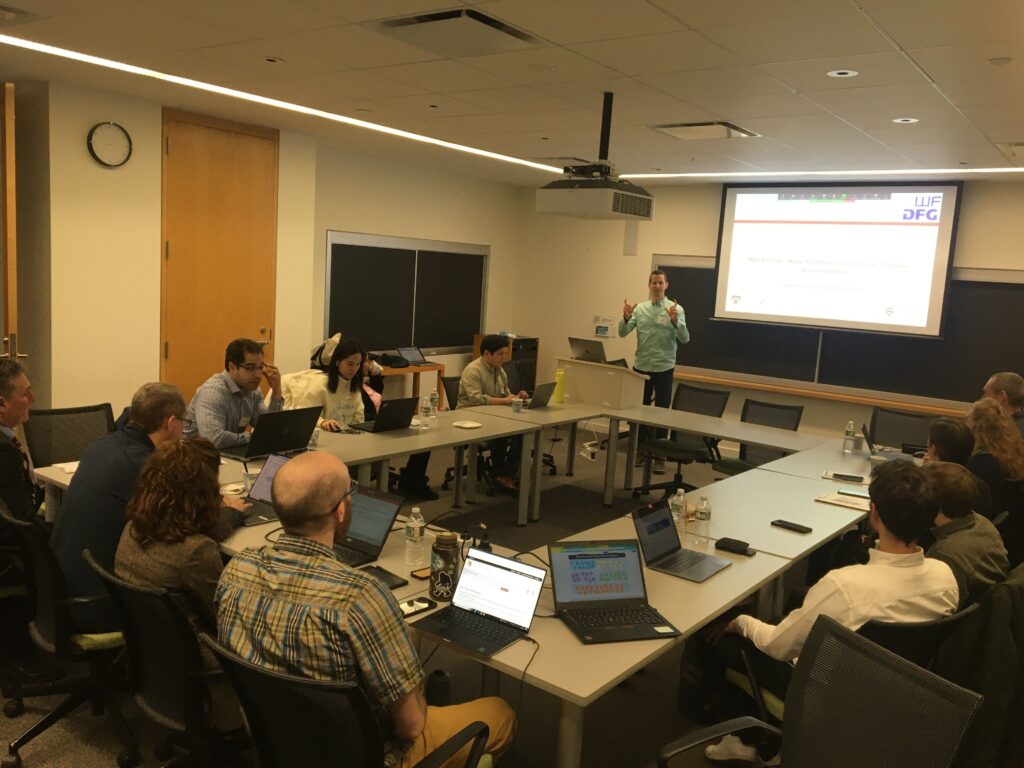 On March 20th and 21st, the research team joined experts in the fields of health geography, medicine, public and environmental health, and epidemiology at Harvard University's Center for Geographic Analysis in order to identify public health needs and explore current and future applications of GIS technologies for all sorts of disease priorities. On the first day, the team attended panels and presentations in order to generate collaboration opportunities and gain the varied perspectives of other multi-disciplinary researchers.
On the second day, two parallel workshops enabled the team to gather key input from attendees on the group's ongoing research. The first, hosted by the geoEpi research consortium, focused on spatial risk mapping for disease intervention. Co-presenter and current PhD student with the group Steffen Knoblauch provided a general introduction into the field of GIS health applications.
Then, Knoblauch began a deep dive into current research on urban dengue risk mapping, honing in on spatio-temporal drivers for urban dengue occurrence in the city of Rio de Janeiro, Brazil's second most populous urban area. The analysis considered meteorological, social-media, human movement, and socio-economic data sets, all of which can be used to build upon and enhance health research and disease control initiatives.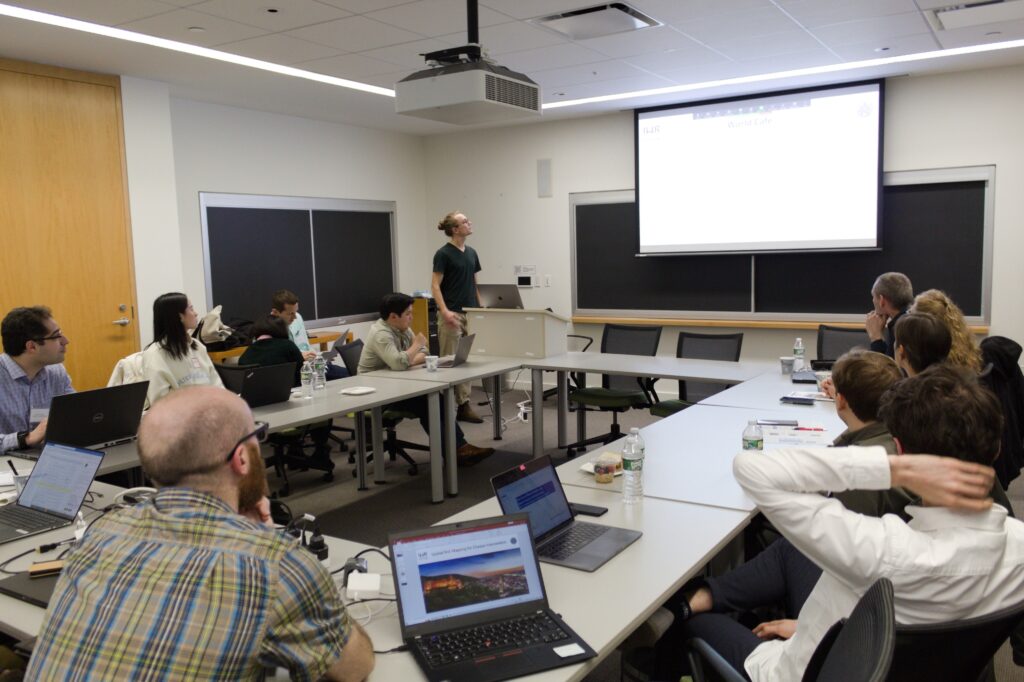 The second workshop sought to gather input from others into the work of the geoEpi project. Discourse centered on spatio-temporal disease mapping and forecasting, improving health processes and outcomes, artificial intelligence's potential in geospatial health, digital data collection and repositories, geo-social media analytics, and spatio-temporal exposomics.
Between scientific talks and synergistic workshops, the group enjoyed all that historic Boston has to offer, from local delicacies such as lobster rolls to the famed Mapparium at the The Mary Baker Eddy Library.
As each discipline provides novel understandings of health concerns, research methodologies, and implications for disease response and research possibilities, interdisciplinary conferences such as CGA's present important channels for academic innovations and policy development. The geoEpi project already works to unite the fields of geography, computer science, and health through partnerships, cooperation, and joint publications.
Therefore, the 2023 CGA "From Geospatial Research to Health Solutions" conference served as an invaluable opportunity for the team to showcase their research, grow their understanding of adjoining fields, and seek collaborative data and input into their current projects. The team looks forward to future knowledge-sharing events to improve upon their own work and endeavor cooperatively toward the goal of interdisciplinary geospatial health research.