We have exciting ohsome news! As many of you know, past OSHDB updates happened weekly and led to a delay between the data in OpenStreetMap (OSM) and our database. Basically, you had to wait up to a week to see changes in OSM reflected in the OSHDB. From this point forward, that lag is a thing of the past! Well… almost.
With our latest release, the data of the OSHDB is updated in near real-time every hour. Now, it is possible to send requests to the ohsome API and explore the most recent developments within OSM. With this improvement, you can answerquestions like the following: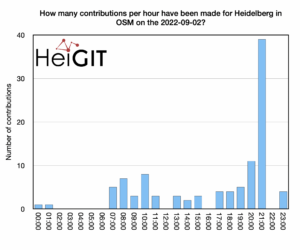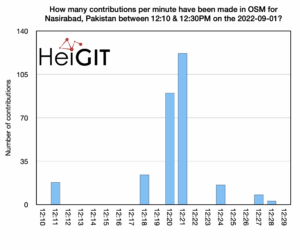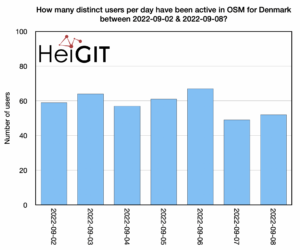 If you want to run the analysis on your own, you can check out this snippet and easily adjust the parameters. If you are curious as to how up-to-date the data of the OSHDB is, take a look at the metadata of the ohsome API. The "toTimestamp" attribute will tell you when the data was last updated.
Background info: the aim of the ohsome OpenStreetMap History Data Analytics Platform is to make OpenStreetMap's full-history data more easily accessible for various kinds of OSM data analytics tasks, such as data quality analysis, on a regional, country-wide, or global scale. The ohsome API is one of its components, providing free and easy access to some of the functionalities of the ohsome platform via HTTP requests. Some intro can be found here: